LET THE COWGIRLS DO THE WORK
Corporate & Group Gifting
The Gift of Cheese: Like Nothing Else
Need to thank an important client? Show your appreciation for your staff? Or put together a private event?

The Cowgirls have got you covered with extraordinary artisan cheese, perfect pairings, and expert cheesemongers to guide you through the process.
Choose from an updating assortment of Cowgirl Cheese and seasonal selections and take 10% off orders of 10 or more. Each shipment contains tasting notes, beverage pairing suggestions, and rich imagery to transport your recipient to our Coastal California home.
MEL SLACK - CORPORATE & GROUP GIFTING SPECIALIST
Start Your Gifting Journey Here
Select from a variety of price points and gift offerings, or contact us to ask about adding on to our best-selling packages. Catering to wine-lovers, carnivores, or entertainers? Check out some of our customer favorites below.

Contact us to schedule your shipment. We'll share an easy-to-use template for your gift list, where you can include an email for tracking information and your personalized gift messages. We'll get your order together for final approval.

Orders ship via Fedex Overnight to all 50 states in our sustainable packaging, delivering your perishable goodies to your destination in the best condition possible. All gift packages includes information on how to serve and enjoy the cheeses.
Live Experiences: Tastings & More
Our Cowgirl "Curd Nerds" are ready to help with your next virtual event. From 15 minutes to an hour, our expert cheesemongers are on call to guide you through our cheese and pairings, recipe suggestions, and taste through the flavors of Sonoma and Marin. With a staff of Certified Cheese Professionals, trained sommeliers, former chefs, and consummate foodies, we'd love to share our passion with your group.
*Coming in 2022: Private Events At The Creamery*
Located in beautiful Point Reyes Station, California, our Creamery Barn Shop & Cafe will be open to book your private event and retreat. Select from tastings lead by our Cowgirl Creamery Cheese mongers or other cheese-y experiences for your next gathering or party. Reach out to our Corporate & Group Gifting Specialist for details!
---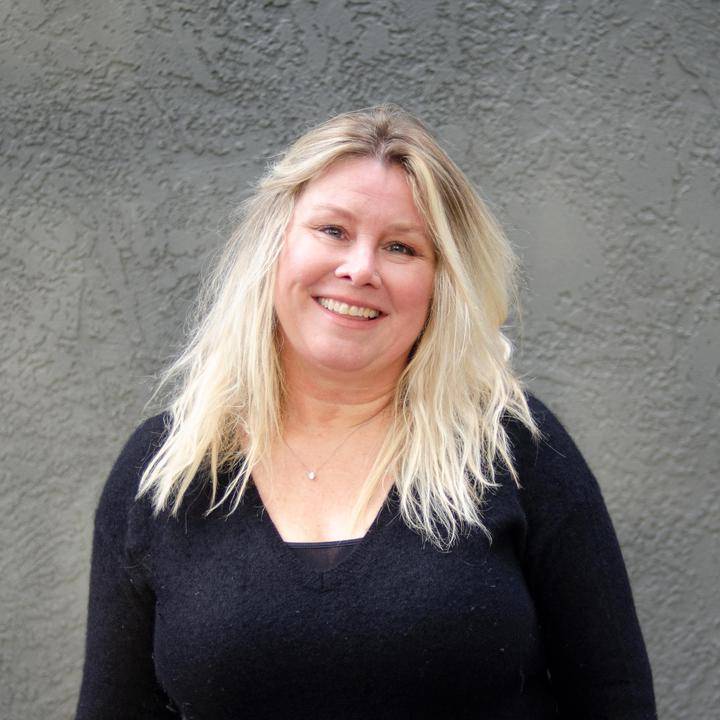 ---
Mel Slack, Corporate & Group Gifting Specialist
Many of you will recognize Mel's voice when ordering from our Online Store. After 4 holiday seasons at Cowgirl Creamery. Mel is our Corporate & Group Gifting Specialist, helping our customers across the country source artisan and organic cheese for events, client gifts, and virtual tastings. As a North Bay native and consummate cook, Mel shares her infectious enthusiasm for cheese and local food with everyone she encounters.
How did you get into cheese?
I've always loved cheese! My paternal grandparents were great lovers of artisan cheese many years ago and would introduce my siblings and I to the different varieties. Then, over the years, going to parties and events and being introduced to so many incredible creameries and cheeses, it was like - wow! And I love how our palettes change as we get older & mine has definitely evolved.
What's your favorite Cowgirl cheese to cook with?
Hop Along!! Love this cheese so much! Great sliced on a cheese plate but so wonderful for cooking. I have used it, shredded, in both Mac & Cheese and in Hop Along Chive biscuits (or as I call the, Hop Chive Biscuits). I also really love our Red Hawk Potato Gratin. 
What's it like living in California's North Bay?
Growing up in Marin County and then living in Sonoma County, we have always been fortunate to have access to so many thoughtful, creative, and incredible producers. I particularly love the Sebastopol Farmers Market where my absolute favorite Red H Farm resides, our local Petaluma Farmers Market, Petaluma Market, Wild Goat Bistro, Straus, and oh my goodness so many favorite restaurants that cover a diverse cross section of our world!